What's New
ACAAI 2017 International Distinguished Fellow Award
The American College of Allergy, Asthma, & Immunology has announced that Dr. Tak-hong Lee is the winner of the 2017 International Distinguished Fellow Award and has recognized Dr. Lee for this achievement at the 2017 Annual Scientific Meeting in Boston, USA.
Congratulations to Dr. Lee !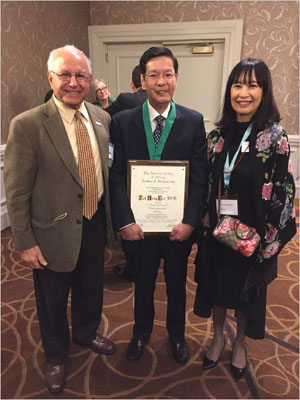 <
click here for citation
>
Nestle Nutrition Institute becomes HKIA's Platinum Sponsor
At the start of the year of the Rooster, HKIA has a good piece of news to announce. Nestle Nutrition Institute has kindly committed an unrestricted educational grant and becomes a platinum sponsor of the HKIA. The Institute will now have more funding to develop a broader range of educational activities in allergy including scholarship for overseas training, sponsorship for attending overseas conferences, education courses for healthcare professionals and the public, e-newsletters, workshops for allied health professionals and to promote the concept of allergy prevention to address a global health concern.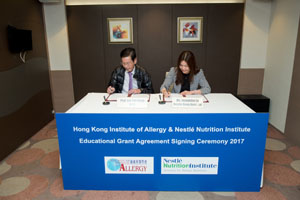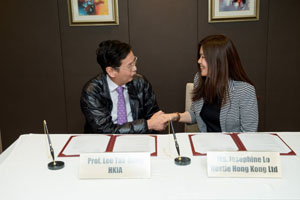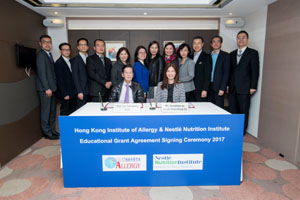 Summary of AGM 2016
This year's AGM was held on 6 December 2016 at Hong Kong Sanatorium and Hospital followed by a dinner. The President reported that his first term of service was completed. His end of term report can be read on this link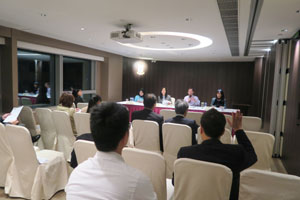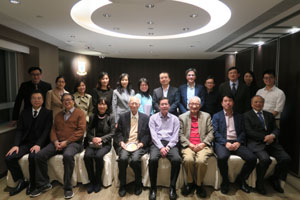 In the last year HKIA's Articles of Association have been revised and are now operational. The major changes are to broaden Council from 11 to 16 members and to limit terms of service of each member to two years that can be renewed once (i.e. a maximum of 4 consecutive years) before needing to step down for a fallow period of a minimum of one year. The change will facilitate a healthy turnover of Council members so that younger members can become involved. The only exception is the Honorary Secretary who also has two year terms but can be re-elected without requirement for a fallow period. This ensures a degree of continuity. As a result of the new rules five of our stalwart Council members had to retire. Dr Jane Chan is now the Treasurer and Dr Christopher Lai is the Vice President taking over from Dr Alice Ho and Dr Fanny Ko respectively. Dr Ho and Dr Ko have made an unparalleled contribution to HKIA over many years and the President thanked them for their superb support and loyalty. Dr Fanny Ko was also a past President of HKTS. To view the list of Officers and other Directors <see link>.
Finally, presentations were made to Professor Patrick Yuen and Dr John Leung to recognise their Lifetime Distinguished Service to HKIA. Both are enormously deserving and it was an honour for the President to present them their awards. Professor TF Leung and Dr Helen Chan read out their citations.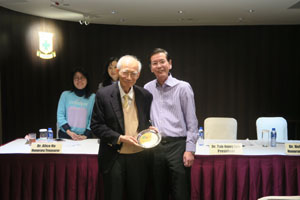 <
click here for Dr. John Leung's citation
>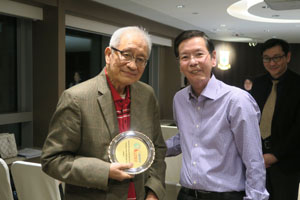 <
click here for Professor Patrick Yuen's citation
>
The President thanked members for their support during his Presidency and announced that he would be stepping down as President at end of 2017, but was delighted that Dr Marco Ho will be President-elect in 2017.
HKIA Scholarship
HKIA welcomes submission of scholarship application for training / study / research programmes overseas. First round of application is closed. Next round of application will be starting from 1 July until 30 September 2017.
<click here for more information>
HKIA Education Fund for Local and Overseas Conference
HKIA welcomes submission of education fund for local and overseas conference. Applicants should submit applications at least 8 weeks before the educational event to allow time for processing.
<click here for more information>
HKIA Research Grant
We are glad to announce that we have received a few applications for the first call of research grant application. Successful candidates have been informed about the result. Congratulations !
<
click here for more information
>
HKIA Council Member and Advisor Honoured
We are pleased to announce that Professor Chak-sing Lau (HKIA Co-opted Member) is elected as the President of the Hong Kong Academy of Medicine (starting from December 2016), Professor Yu-lung Lau (HKIA Advisor) is elected as the President of Hong Kong College of Paediatricians (2015 - 2018) and Professor Gary Wong (HKIA Council Member) is elected as the President of Asia Pacific Association of Paediatric Allergy Respirology and Immunology (starting from 2013).
Latest Activities
Dinner Symposium held on 16 June 2017
On 16 June 2017, a dinner symposium titled "Early Nutrition as a Major Determinant of Gut Microbes, Immune Health and Allergy Prevention" lectured by Professor Susan Prescott (Australia) and Dr. Alson Chan (Hong Kong) took place at Zhejiang Heen in Wanchai. It was well attended by over 100 healthcare professionals.
The symposium discussed the role of the gut microbiome in immune health, and how maternal and early-life nutrition (particularly in the first 1,000 days of early life) can positively influence long-term health outcomes. The contents of the new HKIA allergy prevention guidelines were highlighted.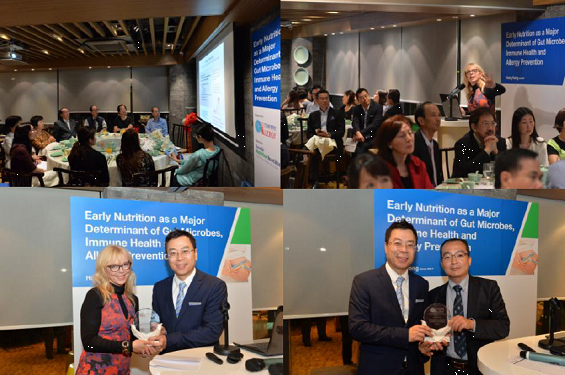 <
Click here to download the newsletter
>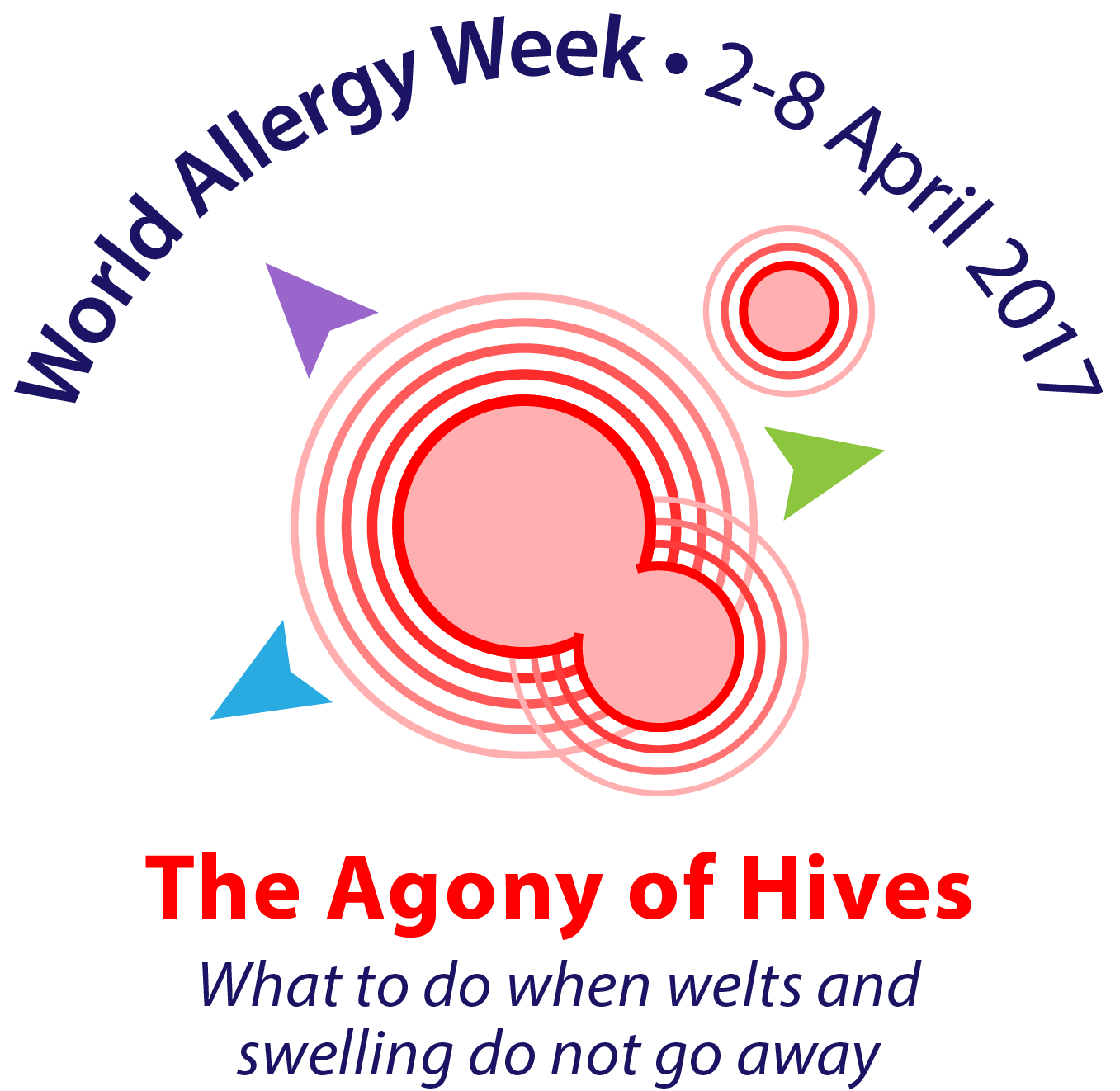 World Allergy Week (2-8 April 2017)
Hong Kong Institute of Allergy, together with other member societies of World Allergy Organization around the world, will host World Allergy Week from 2 - 8 April 2017. The theme and educational focus will be: Understanding Urticaria - World Allergy Organization (WAO) says there is hope for the "Agony of Hives". The Hong Kong events will be co-organized with Hong Kong Allergy Association (HKAA), and supported by Hong Kong Society of Paediatric Respirology & Allergy and Hong Kong Society for Paediatric Immunology, Allergy & Infectious Diseases.
<
Click here for more information (information in English)
>
<
Click here for more information (information in Chinese)
>
HKAA and HKIA Press Conference on "Insufficient Allergy Health Service in Hong Kong Public Sector – Adult Allergy Patients Difficult to Access Health Service" held on 17 October 2017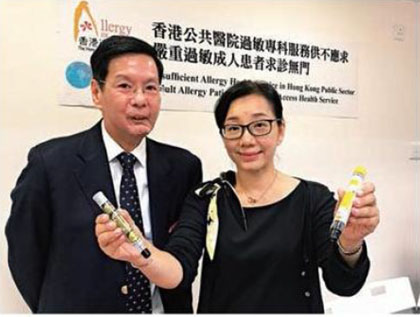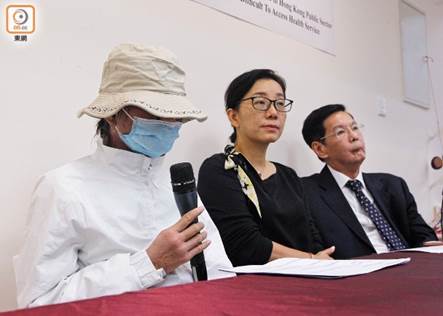 <
Click here for media coverage
>
Media Briefing on 2 April 2017: World Allergy Week 2017 Focus - Understanding Urticaria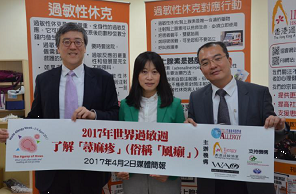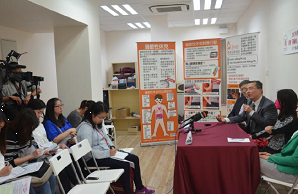 <
Click here for media coverage
>
Hong Kong Allergy Convention 2016 was successfully held on 8 – 9 October 2016. Almost 500 delegates attended the Convention and were updated on recent discoveries and new strategies in prevention and treatment of allergies. Professor Sally Wenzel gave the Sir QW Lee Lecture on "Molecular Phenotypes of Asthma: Moving towards Endotypes and Precision Medicine". To view Professor Sally Wenzel's biography, please <click here>.
American College of Allergy, Asthma & Immunology support shines at the Hong Kong Allergy Convention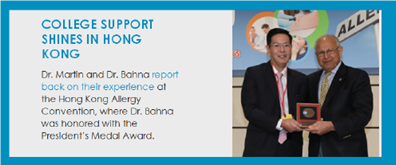 <click here for the report>
The HKIA Best Poster Awards were also announced:
Best Non-clinical Poster Award of HKAC 2016
Awardee: Ms Jing Zhu
Paper titled: The Role of Anti-inflammatory Cytokine IL-37b in Ameliorating Allergic Asthma
Best Clinical Poster Award of HKAC 2016
Awardee: Professor Ting-fan Leung
Paper titled: Lung Function Trajectory as Measured by Spirometry in Chinese Children with Asthma
To view the photos of the Convention, please click to the below links:
Support Breastfeeding at the 24th International Baby/ Children Products Expo at Hong Kong Convention and Exhibition Center in Aug 2016
Social Activities
HKIA BBQ Evening
The very first social event of HKIA, BBQ Evening, was successfully held on 12 November 2016 (Saturday) at the Hong Kong Golf Club. It was attended by more than 50 HKIA members and their families. The weather was perfect and everyone enjoyed the food, wine and ambience.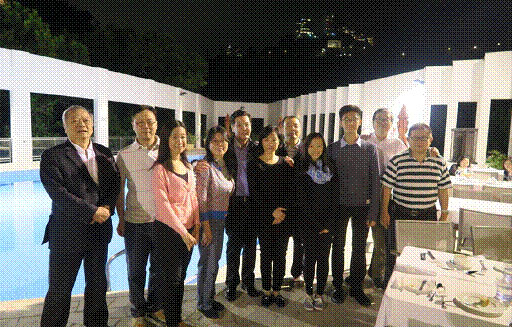 <click here to view more photos>

Social Dinner
Dinner with Professor Stephen Holgate and Professor Mary Ip at Sevva hosted by Dr. Christopher Lai on 2 December 2016.