Hong Kong Allergy Convention 2016 was successfully held on 8 – 9 October 2016. Almost 500 delegates attended the Convention and were updated on recent discoveries and new strategies in prevention and treatment of allergies. Professor Sally Wenzel gave the Sir QW Lee Lecture on "Molecular Phenotypes of Asthma: Moving towards Endotypes and Precision Medicine". To view Professor Sally Wenzel's biography, please <click here>.
American College of Allergy, Asthma & Immunology support shines at the Hong Kong Allergy Convention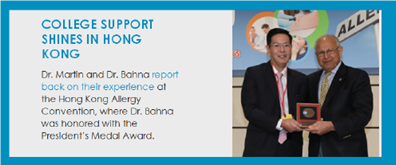 <click here for the report>
The HKIA Best Poster Awards were also announced:
Best Non-clinical Poster Award of HKAC 2016
Awardee: Ms Jing Zhu
Paper titled: The Role of Anti-inflammatory Cytokine IL-37b in Ameliorating Allergic Asthma
Best Clinical Poster Award of HKAC 2016
Awardee: Professor Ting-fan Leung
Paper titled: Lung Function Trajectory as Measured by Spirometry in Chinese Children with Asthma
To view the photos of the Convention, please click to the below links:
Pediatric Allergy Prevention Workshop on 12, 19, 26 July 2016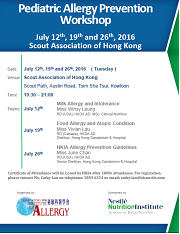 HKIA BBQ Evening
The very first social event of HKIA, BBQ Evening, was successfully held on 12 November 2016 (Saturday) at the Hong Kong Golf Club. It was attended by more than 50 HKIA members and their families. The weather was perfect and everyone enjoyed the food, wine and ambience.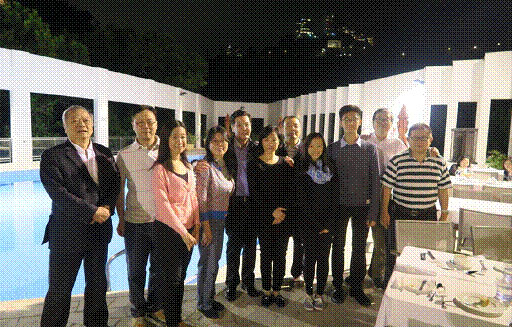 <click here to view more photos>